Yes. You can link to a website or a pdf file contained on a website or to any material that is on the web.
You cannot link to pirated material or any pdf file which may have been created by a person other than the owner of that work. For example, if someone (other than the copyright owner) scans a hardcopy book or a book chapter and creates a pdf file and shares this over the web or in Moodle, this is an illegal copy of that work. CQUniversity Library can create a legal copy of a portion of a hardcopy book or report, under a special section of the Copyright Act. Please submit a CRO form if you would like a section of a hardcopy book or hardcopy report digitized. The Library will create a copyright compliant digitized copy of the material and email you the link to the copy, which you can then put in Moodle. Please refer to the Moodle guide for the correct way to add and display content.
If you are linking to YouTube – see the FAQ: Can I link YouTube clips in Moodle?
More Information
Ask a Librarian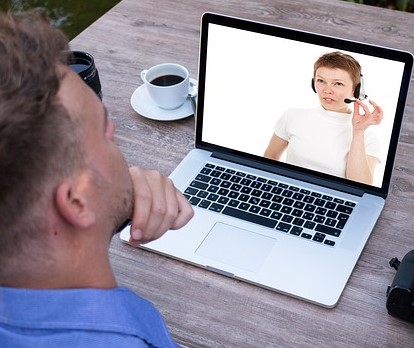 Having trouble getting started with an assignment?
Would you like to be able to locate, retrieve and organise information with ease?
Looking for research assistance?
This service is available to all undergraduates, post-graduates, higher degree research students and staff.
---
Ask a Librarian sessions are available online.
Select the day and time that suits you.